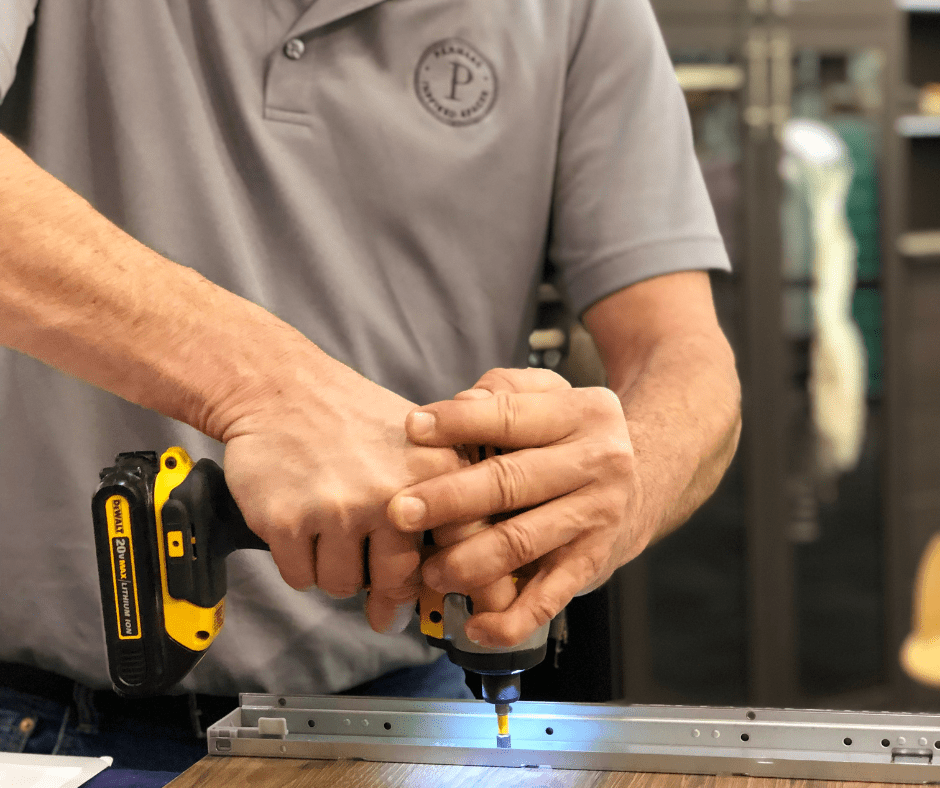 Trim carpenters and installers, while both creative and skilled, still must rely on accurate blueprints and designs to ensure they build to the customer's expectations and meet the desired results.
Accurate prints make any installer's job easier, but there is always the chance of unforeseen challenges that prevent the closet system from being installed exactly as designed.
In these situations, our installers must be creative thinkers to determine a workaround to get the job done. They must act on our Core Value, Innovate to Elevate.
By doing so, the installer assures two needs: satisfying the customer and ensuring that they, the installer, maintain a full day of work.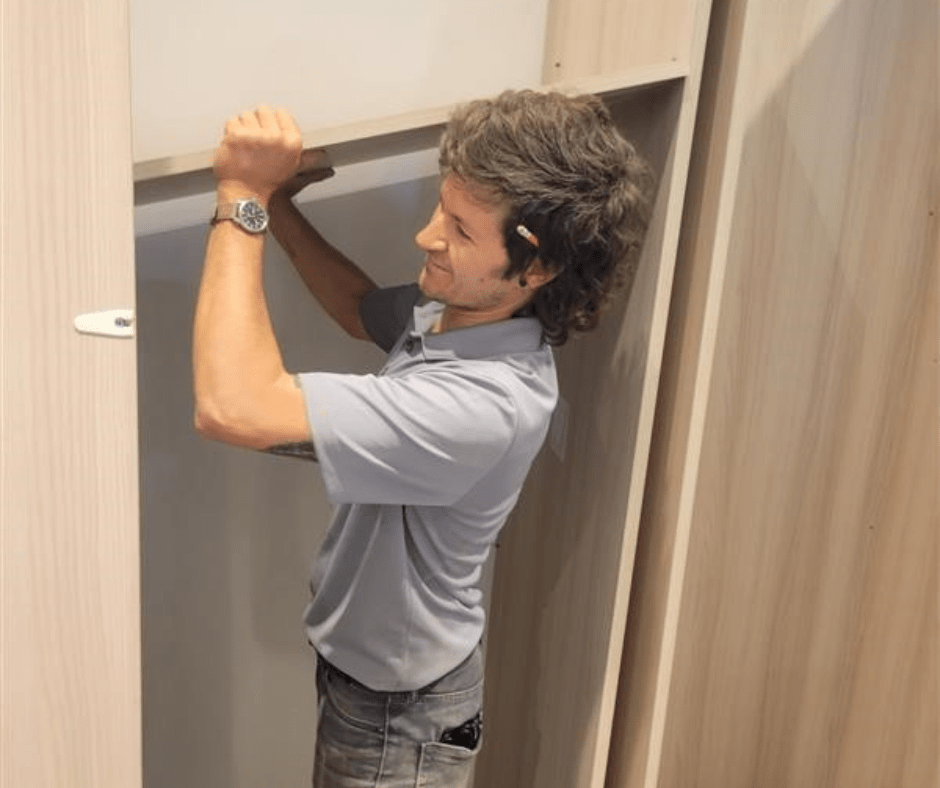 Some of the more common challenges you may come across include:
Inaccurate initial measurements that impact the overall design of the final product
Missing or damaged materials
Walls out of plumb
If you come across any of these problems, don't panic. There are resources and tools at your disposal to overcome these obstacles.
First off, if you believe something is an inaccurate measurement or missing altogether, double-check all measurements and your material list before moving on. It is possible you just overlooked something.
Once you are certain you're facing an obstacle, reach out to our partners at The Container Store and your Market Manager. They are some of your best resources. Brainstorming ideas with them will always be a great option. Remember, you're not alone, and two minds are better than one.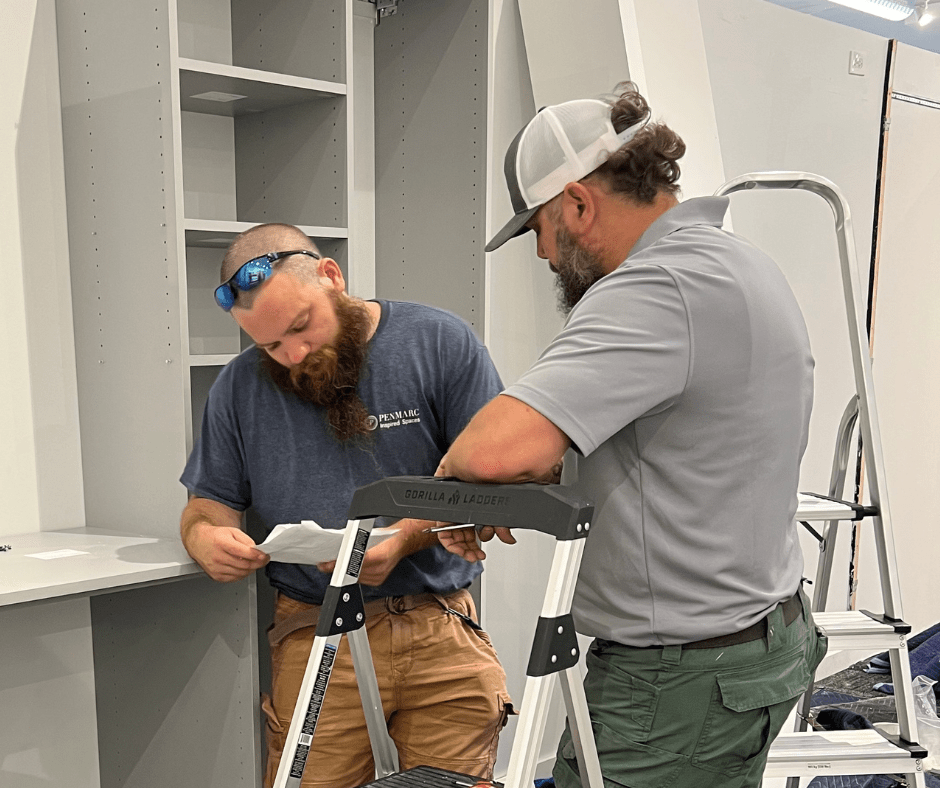 Maybe your Market Manager dealt with a similar experience in the past and can help you with your current dilemma.
Through this process, remember to think critically. Analyze all the facts of the situation, and together, come up with an objective solution that you all agree on.
Evaluate each idea individually to determine if it satisfies the situation's needs. Ask yourself how you can implement a solution with the available resources.
If you come across a problem regarding any missing or damaged products, our partners at TCS can assist with any of those issues, so don't be afraid to reach out to them! They are your partner, and they are there to help!
Though you may be working alone on any given job, you have great resources just a phone call away!
Be sure to use these resources, and never stop trying to Innovate to Elevate!
To read our other Penmarc Inspired Spaces blogs, be sure to click the link below!
Written by Steve Scalise, Director of Field Operations